Placenta Art
When the kids were born I wanted to do something special with the placenta. I want to preserve something of this special organ. I came up with making prints of them. These are the results:
Prints of Zyal's placenta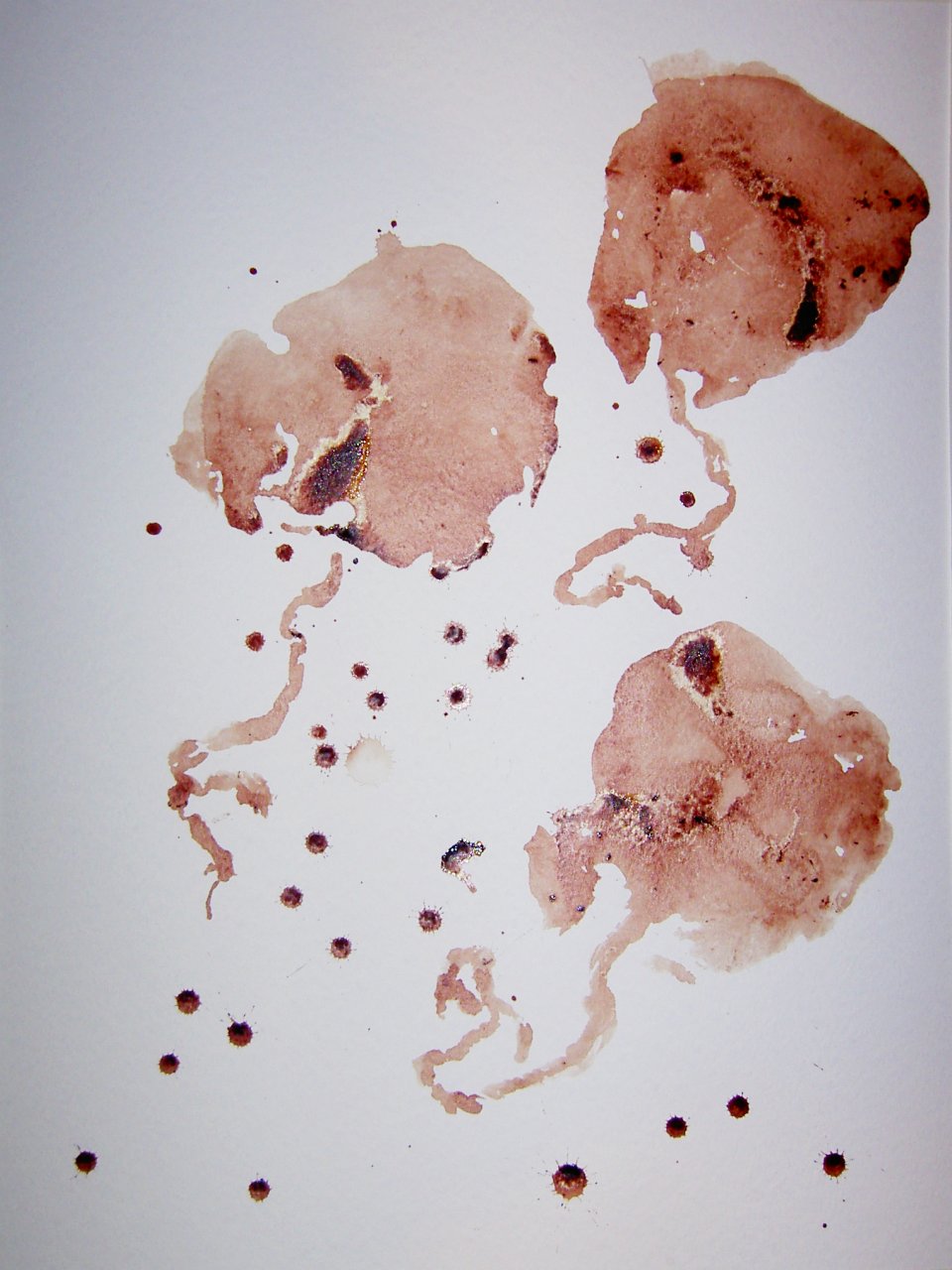 Placenta Art: Jellyfish, 2004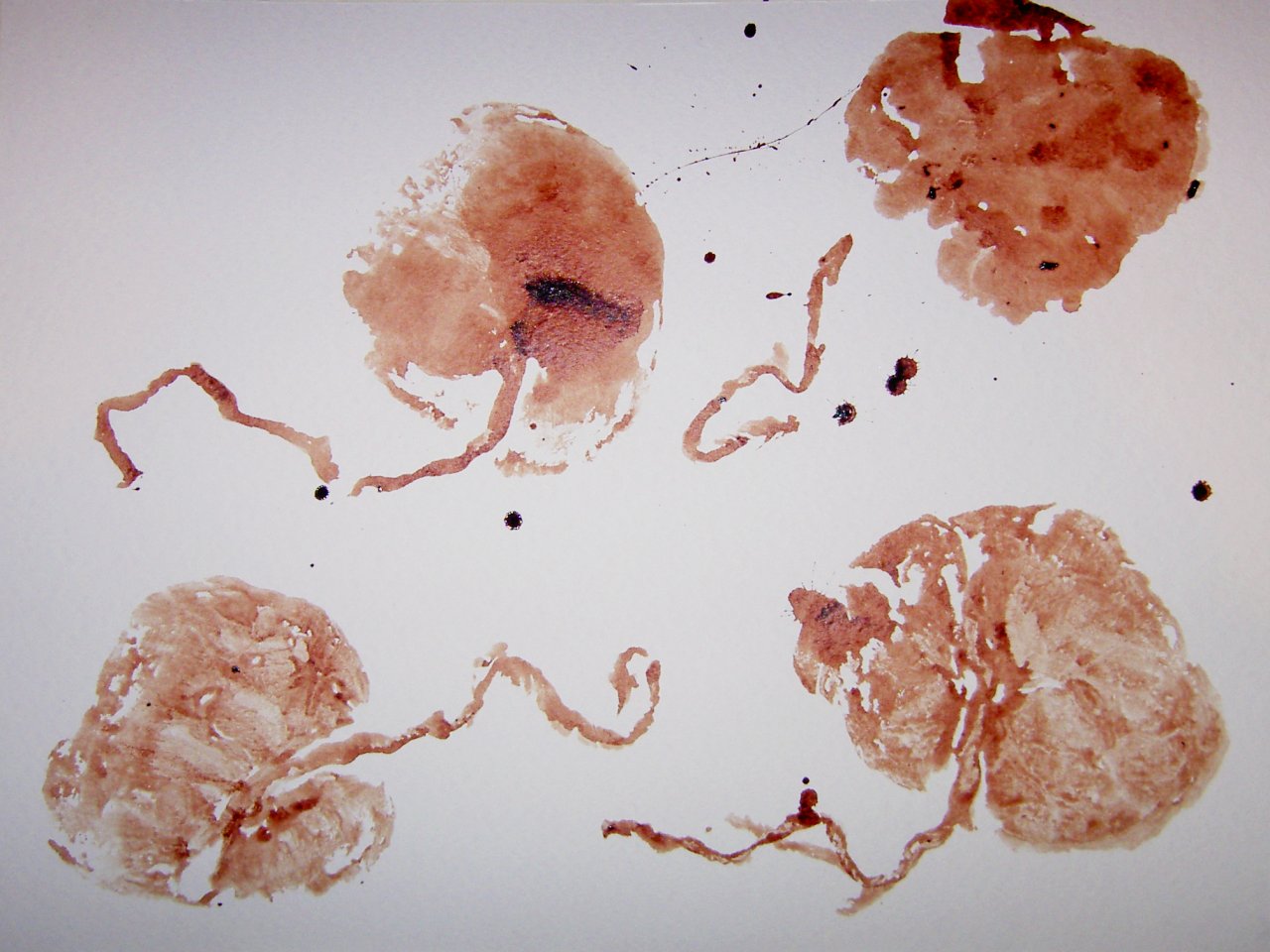 Placenta Art: Parting, 2004
Prints of Fyor's placenta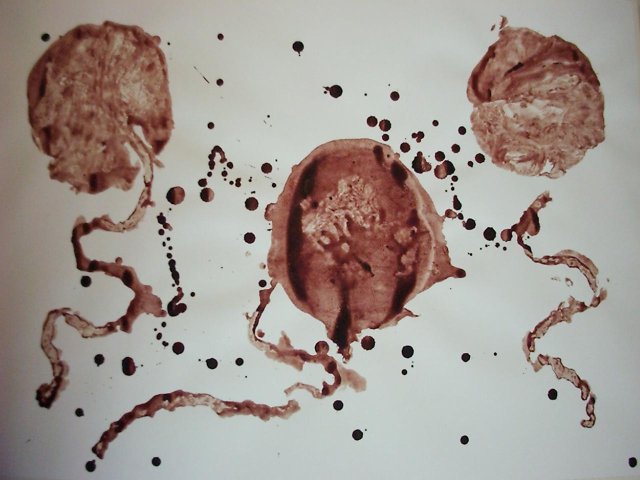 Placenta Art: Balloons, 2002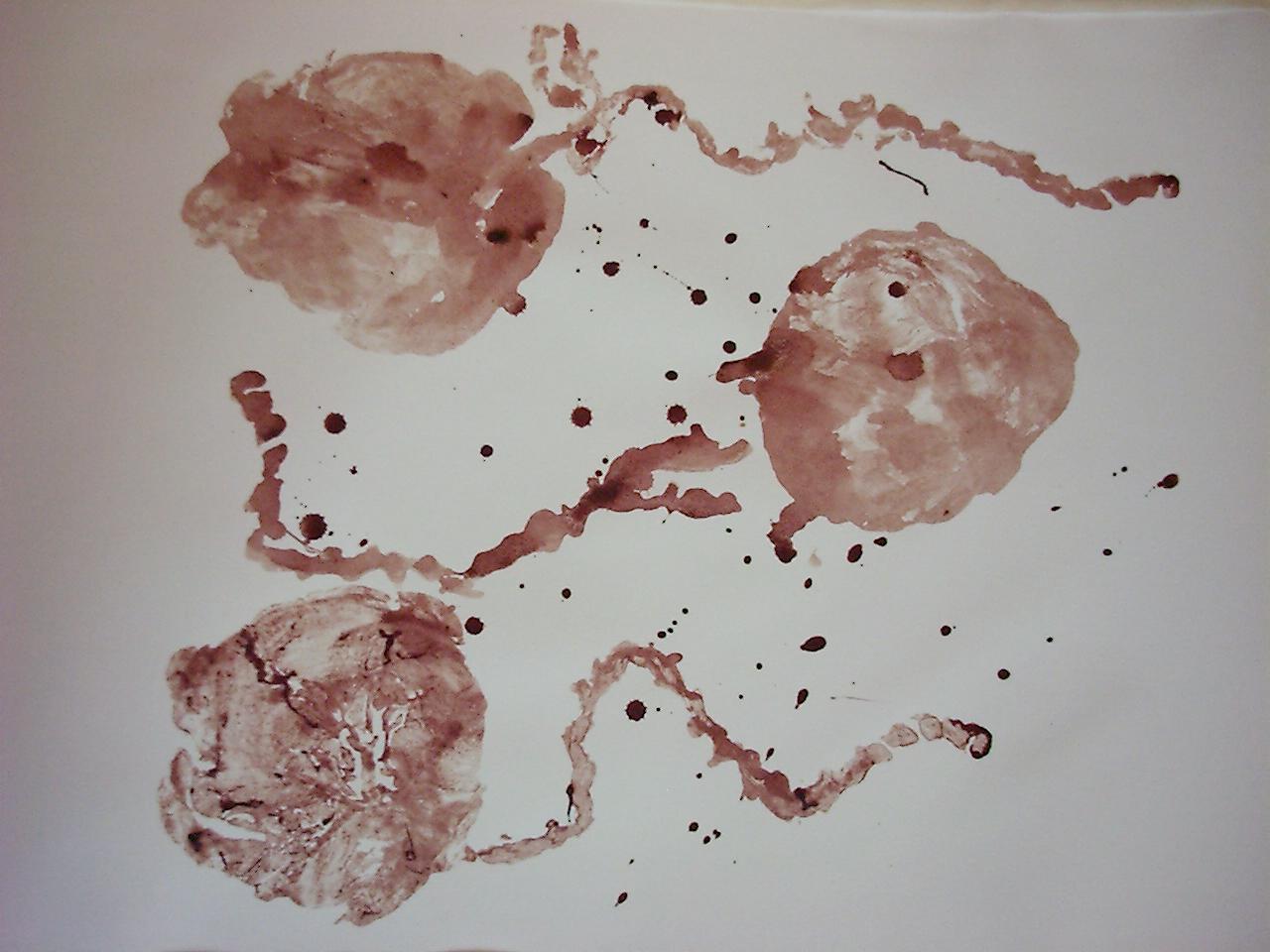 Placenta Art: Directions, 2002
How to make placenta prints
Preparations
If you are planning to make placenta prints after your pregnancy it is usefull to be well prepared. Let your midwife or hospital know that you want to keep the placenta. So they won't throw it away. And have a container ready to put it in. You can also buy the paper you want to make the prints on in advance.
You probably don't feel like making the prints right after giving birth. There is no need to hurry. You can preserve the placenta at room temperature for at least 5 days (*) in a closed container together with the blood and liquids surrounding it (* if the birthwater was clear). Putting it in the fridge will effect the texture and shape.
Materials
Use heavy watercolor paper so the paper won't curl when it gets wet. Some time befor you start printing you must tape your waterpaper to a hard surface (for example a paperboard) on which it can stay untill the print is dry. Wet the waterpaper a bit befor you tape it to the paperboard.
You don't need to use paint to make the prints. There is enough blood in the placenta tp make the prints. If you do want to use paint I sugest washing the placenta beforhand. Acrylic paint would be a good choice. But I've never tried making placenta prints with paint.
Printing
Gently take the placenta out of its container. Both sides have a completly different texture. You may want to remove some remnants of the amniotic sac. Place the placenta on the paper with the side you want to print while holding the umbilical cord in one hand. When the placenta rests on the paper you can put down the umbilical cord on the paper where you like it. Gently pick it up from the paper and see your result.
After the print has dried you can spray some fixative on it to preserve the 'paint'. If you made the panting in blood the color will become more brown during the next days.
Just be creative and enjoy making your own unique placenta prints.